Disclaimer – we don't promote or condone piracy. Piracy is a crime and is considered a serious crime under the Copyright Act of 1957. The purpose of this blog is to inform the general public about theft and encourage them to protect themselves from such acts. We request that you do not encourage or participate in any form of piracy. We strongly recommend you stay away from Piracy Sites. There is always an option of legal sites like Netflix, Amazon Prime Video, ZEE5 & Hotstar to watch movies.
---
---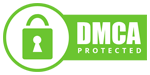 ---
Most of the photos on movizweb are provided by third parties(source: Instagram). The copyright of these pictures belongs to their original publisher/photographer as the case may be. If you think your copyright has been violated by publishing a particular content on movizweb.com, please mail to [email protected]. We will remove that particular photo/content from movizweb.com.
We believe all the information provided is used only for entertainment. If some of your photo/content displayed on movizweb.com is not appropriate for you, please write to us. We will remove it. We try to make data accurate as possible, but still, there can be some errors, kindly write to us if you find some wrong entry at movizweb.com.
Note: We don't provide any movies/songs download source or Pirated Content here, the post you see under Movies Download is just news of leaked content, you can check thoroughly before punishing us.